Judge Refuses To Let 44 Unvaccinated Kids Return To School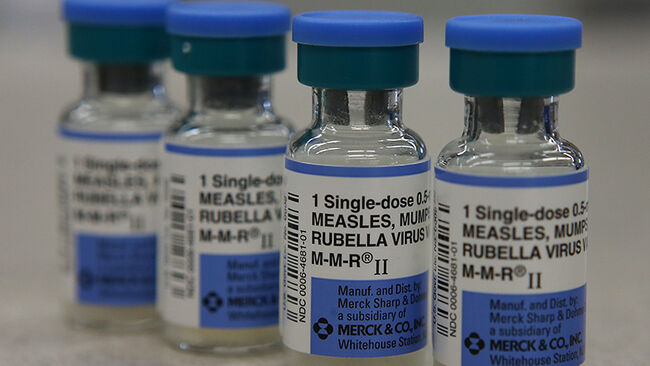 A federal judge in New York ruled that the Rockland County Health Department can refuse to allow 44 unvaccinated students to attend school until an "unprecedented measles outbreak" is over. The parents of the students who attend Green Meadow Waldorf School in Chestnut Ridge filed a lawsuit asking for a temporary injunction to allow their children to return to school, claiming the ban violated their religious rights.
There have been 146 confirmed cases of measles in Rockland County, and 82 percent of the cases were in children who are not vaccinated. Authorities say that the order banning the students is essential to prevent the outbreak from spreading to school children.
"We have had success, but this case is not over," Rockland County Attorney Thomas Humbach said in a statement. "While no one enjoys the fact that these kids are out of school, these orders have worked; they have helped prevent the measles outbreak from spreading to this school population."
The order will be lifted if the school obtains a vaccination rate of 95% or if there are no new cases of measles for 21 days. The Rockland/Westchester Journal News reports that Green Meadow Waldorf School had a vaccination rate of 33 percent before the order was issued and it has since climbed to 56 percent.
Photo: Getty Images